The Next Urban Powerhouses:
10 Smaller Cities Poised to Skyrocket
|
Population: 385,448
Median home list price: $192,550
For more than a century after the Civil War, Gulfport was a quiet place, best known for gargantuan military installations, antebellum homes, and a relaxed vibe. That began changing in the 1990s with the introduction of legalized gambling in Mississippi and the sprouting of more than a half-dozen huge casinos in the region. And then Hurricane Katrina leveled the region in 2005, damaging or destroying nearly 10,000 homes in Gulfport alone.
But where many on the Gulf Coast saw only devastation, others regarded it as opportunity to build a better city. The rebuilding effort added thousands of jobs. And a combination of Southern hospitality and affordable housing has fueled population grown in the Gulfport-Biloxi area.
Scars from Katrina are still evident, but so are the fruits of the recovery effort: new roads and bridges, rebuilt casinos, strengthened harbors, and restored barrier islands. Roughly 50,000 housing units were planned to be rebuilt on Mississippi's Gulf Coast, promised former Gov. Haley Barbour. They included about 70 historic buildings in Gulfport, according to the Washington Post.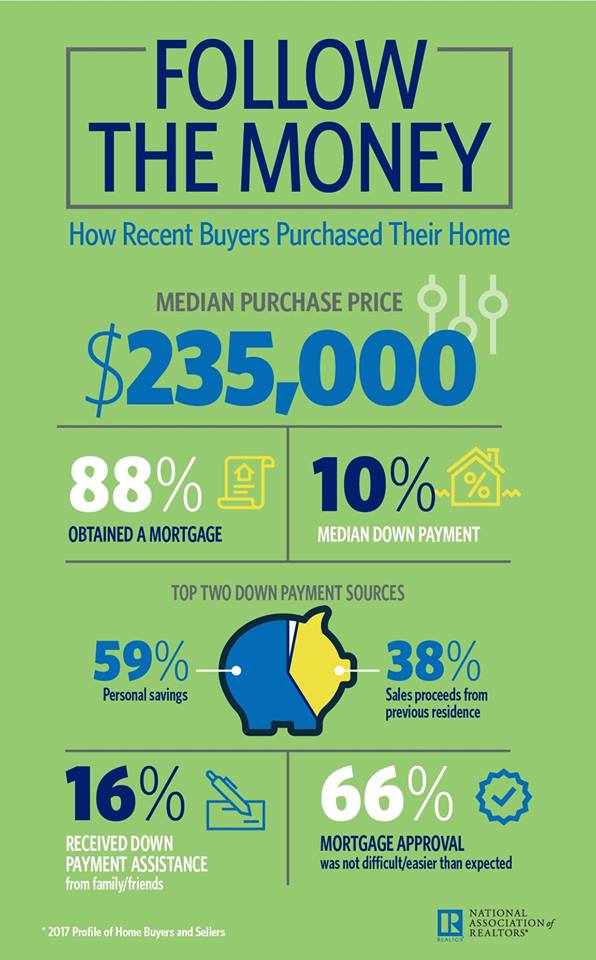 A strengthening U.S. economy, rising home values and the ongoing stretch of remarkable job creation sparked both growing demand and ability to purchase a home over the past year. While supply and affordability constraints are indeed making homebuying a challenging endeavor for many households, data from NAR's 2017 Profile of Home Buyers and Sellers reveals some hopeful news: an overwhelming majority of successful buyers obtained a mortgage and made a down payment of less than 20 percent.
MS Leading The Way To Economic Growth
First-Time Homebuyer Savings Accounts
Who Is It For? Any Mississipian who has never purchased, owned, or partially owned a home in MS or any other state.
What Is It? A savings account for first-time homebuyer that offers tax advantages for individuals up to $2,500 a year and up to $5,000 a year for couples.
Where Can A Buyer Create An Account? Buyers can create an account at any financial institution licensed to do business in MS. It can be a cash deposit account or money market account.
When Can A Buyer Create One? Buyers can open an account and start saving today. They can start taking a tax deduction beginning in the 2018 tax year.
Why Would A Buyer Want To Create One? When buyers are ready to buy a single family home, they will have money saved to help make the purchase. Plus, money deposited in the account is deductible from state income, which lowers their tax bills. Interest earned on the deposits is also free from state income tax.
Visit firsthomems.org for more information.